Our band is comprised of five very gifted & experienced members originating from all points of the U.S. but longtime residents of Arizona now. Below is a detailed bio of the background of our talented, fun crew.

  A.) 

Brad Bish originates from the state of Washington.  Brad plays 12 string & 6 string guitar and sings many lead vocals (especially in the Eagles and classic 60's and Doo-wop era) as well as harmonies.  Brad is a retired elevator repair technician and enjoys his home with his wife Mary in the Palo Verde addition in Sun Lakes.  He is as dedicated to playing great golf as he is playing and singing great music with the band as well as booking many of our gigs. Brad joined Riff Raff shortly after it's inception in 2008 & his energy, enthusiasm and focus on perfection and attention to maintaining the "show" aspects of our performance is an integral part of Riff Raff's polished performances.  One notable accomplishment that Brad enjoys is his making of his cover tune album in the 70's playing all the instruments himself including drums, bass, keyboards, lead & rhythm guitar and all the vocals including backup.  With the limited technology available then... he completed the daunting task in five years and still takes pride in the finished cut.  Also Brad is a U.S. Army Signal Corps "boots on the ground" Vietnam war veteran.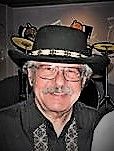 B.) Paul Plovick originates from Indiana moving to the valley in Feb.1984 to work for Motorola.  Paul plays bass guitar & sings both backup and lead vocals & is responsible for setting up all stage  + dance floor lighting.  He started playing guitar in high school where our rock band "The Fugitives" won the city [Anderson, Indiana (pop. 72,000]  talent contest our senior year where we were broadcast and recorded on the local radio station  (Dad was so proud !).  I completed a 3 year enlistment in the Army in 1969 & dropped out of music for a few years completing a degree in electronic engineering technology and then picked up bass over another year. In 1974 I formed the rock cover band "Keystone Crossing" outside of Indianapolis playing the Ramada Inn circuit.  After re-locating to Arizona I played with "R.B. Davis & the Outsiders" country band of Chandler,  "The KC Blues band" out of Chandler, "The Zach's Dad" rock band of Chandler, "Urban Country" of Mesa, The Elvis Presley "Legacy" band w/ Gene Styles of Peoria, The "Night Groove" 8 piece R&B band of Chandler,  the 5 piece Latin/rock Santana band "Southern Fly" & the 5 piece electric party band "Faded Jeans" of Glendale (winners of Kool FM battle of the bands 2016) as well as playing praise team bass with "Cornerstone Christian Fellowship Church" in Chandler for 8 years.  Additionally as a salaried bass player for the "Zonamusic" recording studios in Phoenix I recorded on the "On the road" album of owner Alan Kovin evenings & weekends.  One of the biggest kicks I got was playing a number of years ago with "Faded Jeans" at the Venetian Resort & Casino in Las Vegas.  Paul has played bass & sung with Riff Raff since April of 2011 and is the website designer / manager.   Paul retired as an electronic Aerospace engineer  Aug 1st of 2014 but continued working part time electronic contract engineering positions until recently.  He now works full time as a state certified security officer with the Gardaworld security company.  The band loves to kid him that he just doesn't understand the concept of "retirement".   Paul is a U.S. Army Signal Corps veteran from the Vietnam war era having served in Europe and Turkey teaching electronics and repairing radar systems.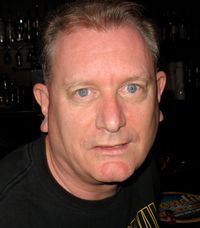 C.)  Gary Ray is the amazing drummer & "heartbeat" of the band joining Riff Raff in Feb.2017 to become a very influential new addition to our experienced line up of talent adding his playful humor to each set along with additional song material, lead & harmony vocals and incredible drumming skills that really complete the band.  Gary originates from New York state moving to Arizona in the late 70's to go on to complete high school in the valley and then attend Arizona State University to attain his Bachelor's and Masters degrees in teaching.  Gary taught Language Science's in middle school in Tempe but retired in June of 2021 as he continues to enjoy playing with Riff Raff and enjoying his second love of fishing in the lakes on the rim in northern Arizona.  Gary has played drums professionally now for over 45 years playing with famous musical Arizona icons "Chuck E Baby & the All stars" in addition to playing over 35 years with the popular rock cover band "Sweaty" in the east valley.  He has also recorded in studio on numerous albums with other great professional musicians but proudly we claim Gary now as our own.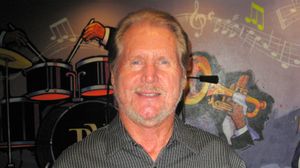 D.)  Chuck Lingle plays rhythm guitar and sings lead on many of the band's songs and is one of the original founding members of Riff Raff helping form the initial band in 2008 in Sun Lakes.  Chuck originates from California,  cutting his musical teeth on the west coast sound and so many of the famous groups of the 70's that originated from there in those years. He eventually moved to Colorado after serving in the Marines in Viet Nam to go on to meet his soul mate, wife & forever love Jacque and move to Sun Lakes where they both enjoy daily golf & playing worship music with the Hope Church in Chandler as well as involvement in many church ministries.  Chuck also shares band booking responsibilities with Brad & Paul and loves meeting many of the new and old fans.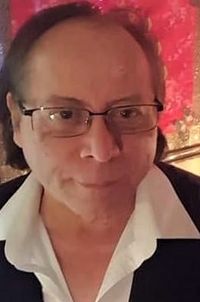 E.)  Michael Chavez of Phoenix completes our lineup as our newest lead guitarist joining the band on December 7th of 2021.   Michael grew up in a family filled with music since his father was a professional musician as a singer and guitarist.  At the early age of 13 Michael picked up guitar and in a short time enjoyed playing with a band entertaining for dances at the local Boy's Club. [Good way to meet those cute teen age girls :) ]    Mike is married to his lovely wife Sugee who originates from Korea. She enjoys the dances & fun music at Riff Raff gigs along with the other band wives & dresses to kill in the perfect style of a rock & roll wife.  Over the years Mike has played with numerous rock bands including "Escape" & "Channels" in the 80's and finally for 18 years with "Shanghai" & also "The Vintage Gold Revival" band" of Chandler.  He additionally did side work as a "hired gun" lead guitar player with other bands when his busy schedule as an electrician, and fire alarm / data technician allowed.  Mike is retired now but still does private electrician work when he's not singing backup and lead vocals in addition to playing lead guitar and  setting up the sound system & the sound mix for the band.  Side note:  Enjoy the show when he plays guitar behind his head like AC/DC.